SugarCRM :

the complete customer relationship management solution
Intuitive, flexible and scalable, SugarCRM's intelligent customer experience management platform adapts to the unique needs and goals of your organization to help you deliver a memorable and personalized experience to each of your customers.
Synolia is the only Elite certified SugarCRM partner in France
Synolia has been the world's leading historical partner of the editor since 2004, and is each year recognized as an Elite Partner, the highest level of certification. Today, this expertise represents over 20 certified employees across 4 agencies, 400 projects deplyed and a complete portfolio of services. 
A vendor recognized by analysts, solutions praised by their users
Recognized as visionary and innovative by leading analysts, the Sugar platform is used by over 2 million users in over 120 countries.
SugarCRM has won PCMag's "Business Choice Award" four times with the best NPS (Net Promoter Score) ahead of all market leaders.
NPS SugarCRM – « Business Choice Award », PCMag
SugarCRM: a complete customer experience management platform
An intelligent customer experience management platform
Aggregate, unify and enrich your customer data and make it easier for your teams to act and make decisions using artificial intelligence.
A "no touch"
data management
Automate the collection, presentation and analysis of your customer data and reduce the time spent entering or searching for information.
Continued innovation through the Cloud
Take adventage of Sugar's deep integration with the Amazon Web Services (AWS) Cloud whether you implement the solution in the Sugar Cloud, your own or taht of your partner like Synolia.
is the multi-awarded CRM solution for its intuitive interface, flexibility and user satisfaction.

is the marketing automation solution designed to boost the efficiency and productivity of your marketing team.
is the Customer Service tool that allows you to streamline the processing of your customer requests and respond to them in a minimum amount of time to satisfy your customers evn more.
What makes SugarCRM different
Unparalleled flexibility
Sugar offers the most flexible platform on the market. Highly customizable, it offers unparalleled possibilities in all aspects of its deployment to stay as close as possible to your expectations.
No hidden costs
The vendor offers simple and clear pricing with no hidden costs, allowing you to benefit from a solution tailored to your needs.
Your choice of hosting
Because Cloud solutions are not adapted to the expectations of all companies, SugarCRM also offers an on-premises deployment option.
Very flexible, it allows you to respect specific security policies while benefiting from advanced customization and integration possibilities.
"We used to be reactive. We didn't have all the information we needed. With the implementation of Sugar, our marketing and sales teams can free up time to focus on a more qualitative relationship with customers and prospects"
Let's try SugarCRM for free now!
Let's try SugarCRM for free
Lire :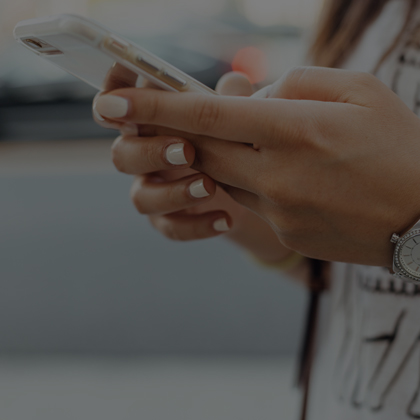 Do you have any questions? Do you need any more information?
Contact our team
Present us your ideas or your project, leave us your details and one of our specialists of your challenges will get back to you in a short while
Je prends contactaContact us
Lire : Contact our team