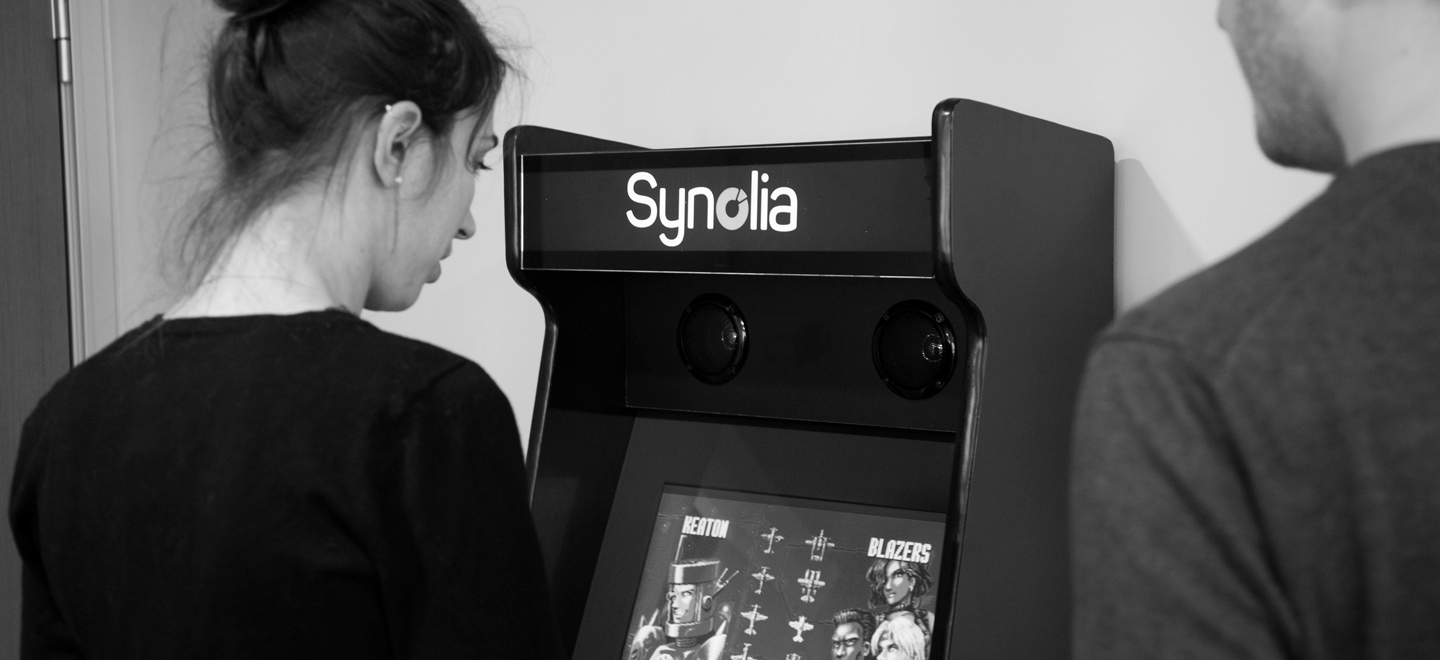 Digital expertises of Synolia

in the service of all experiences
Through its digital expertise, Synolia offers a range of solutions enabling you to deliver the best experience to your customers, users and employees.
In 2022, worldwide spending on digital transformation reached 1.6 billion US$. By 2026, it is expected to reach US$ 3,400 billion (Statista).
Today's customers demand personalized experiences at every stage of their journey. And so do your employees. In direct contact with your customers, the experience delivered to them must be just as meticulous.
Behind these teams, processes and philosophy, technology is the key to supporting your experience-driven digital transformation strategy.
Choose Synolia to build your digital ecosystem, designed first and foremost for you and your users. An ecosystem that will unify all your experiences and make them a key success factor.
More than a means of differentiating ourselves from our competitors, the quality of the customer experience we deliver has become an essential driver of growth.
---
---
Discover
Synolia's digital expertise
A global
digital expertise
The solutions we implement have been carefully selected to cover your entire customer journey:
From marketing automation to customer service, collaboration and mobility, Synolia's platform covers all phases and dimensions of the customer experience. Whatever your business (BtoB or BtoC)!
An integrated
ecosystem
A complete 360° view of your customers is essential to deliver the best possible experience.
Synolia's platform consists of a suite of perfectly integrated solutions. As a result, your users have all the information they need to take relevant and effective action with your customers.
A tailor-made
experience
Synolia designs your customized platform according to your needs and processes. Our sole objective: to support your strategy and your growth.
Our teams of experts will work with you to select the right solutions to create a digital ecosystem tailored to your needs, as well as to set up, implement and optimize it.