Transform administration
of your product catalog
with a PIM solution
In stores, online, on marketplaces, in France and abroad: you multiply your sales channels and have to handle more and more product information ... What could happen if you adopt a PIM solution to manage your catalog effectively?
Our solution
Akeneo the #1 Open Source PIM that makes Excel outdated
Akeneo is the market leading solution for Open-Source PIM. Intuitive and easy to use, it is designed to simplify your product information management processes. Centralizing, enriching and broadcasting your product data has never been easier with Akeneo. Take control of your data and no longer be scared of the multichannel!


Our PIM expertise
Streamline and optimize the multichannel publishing effort
Multichannel, Cross-channel, Omni-channel the terms follow one another to define the propensity of companies to use all the distribution channels at their disposal to promote their products. The digital transformation and particularly the cross-channel have created challenges in catalog management which must offer complete, up-to-date and appropriate data.
The current trend is for companies to rationalize their efforts to maintain these distribution channels: it is not uncommon today to find that multiple teams in the same company manage in very different ways a piece of data that is nevertheless similar: the product information. While one team manages its product catalog with a "print" agency, another prepares the E-commerce catalog for the BtoC website, while the sales team processes another part of the product information intended for BtoB customers. It is very common these teams do not communicate or communicate scarcely. Blame it on the use of inappropriate tools, when it is not just laboriously shared Excel sheets.
The role of a PIM solution is above all to assist you in collecting your data from multiple sources (supplier or third-party databases, ERP, remote servers, CDN, etc.) into a single tool. The information is then centralized to allow all those involved in the administration of your data to tailor the content to your sales channel and increase sales with your potential buyers.
Collect product information, enrich it and broadcast it
The implementation of a PIM project, therefore, aims to rationalize this effort, allow the collaboration of teams working on product enrichment, allowing the automatic aggregation of all data sources from the information system or from partners. And finally broadcast these products information through syndication channels. Usually, an upstream gateway will be created between company's ERP and the PIM platform, which will also be enriched with external data such as supplier files or information flows for instance. This data will then be completed and enriched by an optimized team which will have the necessary collaboration tools to carry out effective and efficient data quality control.
Automated data processing will further enrich the product information and validation workflows will allow the smart arrangement of the enrichment effort to be produced. The PIM thus reduces the effort to have up-to-date information product but especially of better quality and distributed throughout the company. PIM makes it possible ultimately to have a vastly improved product information, less costly, broadcasted on all channels, which will have a significant and immediate impact on your business performance. The PIM therefore saves you resources but also makes your earn more, by being more competitive against your competitors and relevant to your customers.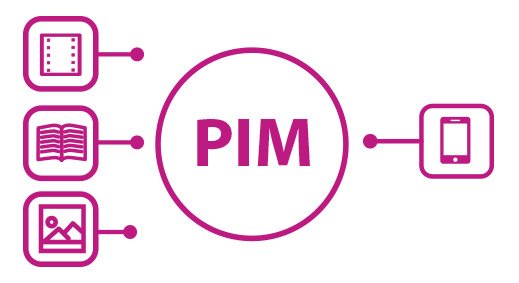 What does a PIM manage?
The PIM manages all of the company's cold data. By cold data is meant all the information composing the product which are not subject to regular variation (stocks and prices are therefore considered as hot data). It happens in some specific cases, that the PIM nevertheless receives hot data such as certain tariffs within it, but this must be treated on a case-by-case basis depending on your project.
The PIM also makes it possible to manage all the media associated with the product data: images, videos, technical data, etc. we then speak of DAM (Digital Asset Management). Beyond the simple storage of multimedia information, the DAM also makes it possible to simplify the work of multichannel enrichment by making it possible, for instance, to fill in a single product image which will then be resized and reprocessed according to the needs of the various publishing channels (e.g. : 1 high resolution image for the paper catalog, 1 large image for BtoC, 1 resized image for mobile devices = 1 single image to be entered during enrichment).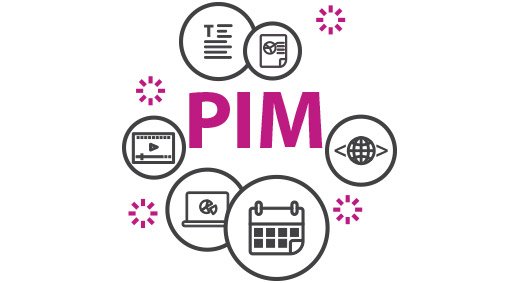 Is PIM Right For Your Business?
Stop wondering: Whenever you need to distribute product information across multiple channels, PIM makes sense.
PIM generally allows the broadcasting of product information:
On line, on your BtoC or BtoB platforms
In store (paper catalog, interactive terminals, kiosks)
On paper catalog (that good old catalog!)

Ask yourself the fundamental questions:

Are the product data broadcasted uniformly on my different channels?
Are efforts to shape product information optimized?
Does the company offer optimal product information to its customers?
Do my teams collaborate effectively on product data?

If you answer a "no" to any of these questions, then you need a PIM. Good news for some time now, the PIM has been accessible to all types of businesses.
Which PIM to implement?
Synolia has been working for nearly 10 years on product information management solutions, particularly in the context of our E-commerce projects. We have worked on many proprietary and Open Source PIM solutions, but for the past 3 years we have been working more specifically with the Akeneo solution, a new generation Open Source PIM which has largely democratized access to PIM for all companies.
We have positioned ourselves among the first companies in this technology, and today have one of the first Akeneo teams in France. Our dedicated team is certified and operates day to day on many projects for all types of businesses.